The apartment rentals are in an historic renovated warehouse, also built in 1839, and was at one time the location used to build river boats. The Herman Paepcke was built here in 1900
Short term apartment rentals provide fully furnished apartments with full kitchens. They range in size from large efficiency units to suites to large one and two bedroom units each with deck access overlooking the river. There is coin laundry available in the building.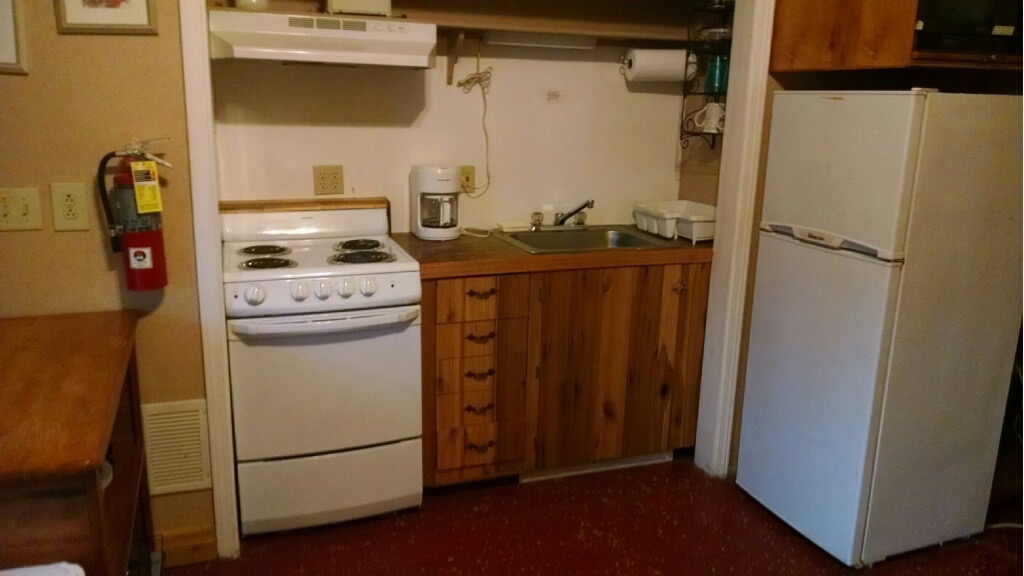 1 Bedroom/1 Bathroom Apartment
This apartment runs half of the length of the warehouse building where a wall of windows provides a wealth of sunshine in addition to the double doors that lead out to the large wooden deck overlooking the Ohio River.
Approximately 800 square feet.
2 Bedroom/2 Bathroom Apartment
This two bedroom / two bathroom apartment is 1000 square feet of wonderful space with high ceilings and has double doors that lead onto a large wooden deck overlooking the Ohio River as well as another back exit onto a wrap around deck from the back bedroom that also looks out onto the river.
Approximately 1000 square feet.
Studio Apartments
The studio apartments have ample space and access to a large deck.
Approximately 600 square feet.
Efficiencies
The efficiencies are large one room apartments with full and stocked kitchens. One has access to the upper outside deck.
Approximately 400 - 500 square feet.
Great Room
The Great Room (affectionately called "the man cave") is a very large common room space with two double beds and a single bed, full kitchen and bathroom with shower. It has two private entrances from either side of the building and onto a large wooden deck.
Approximately 400 - 500 square feet.